Five workplaces tempting us back to the office
We've put together five inspiring workplaces that have created a tempting destination in a post-pandemic world.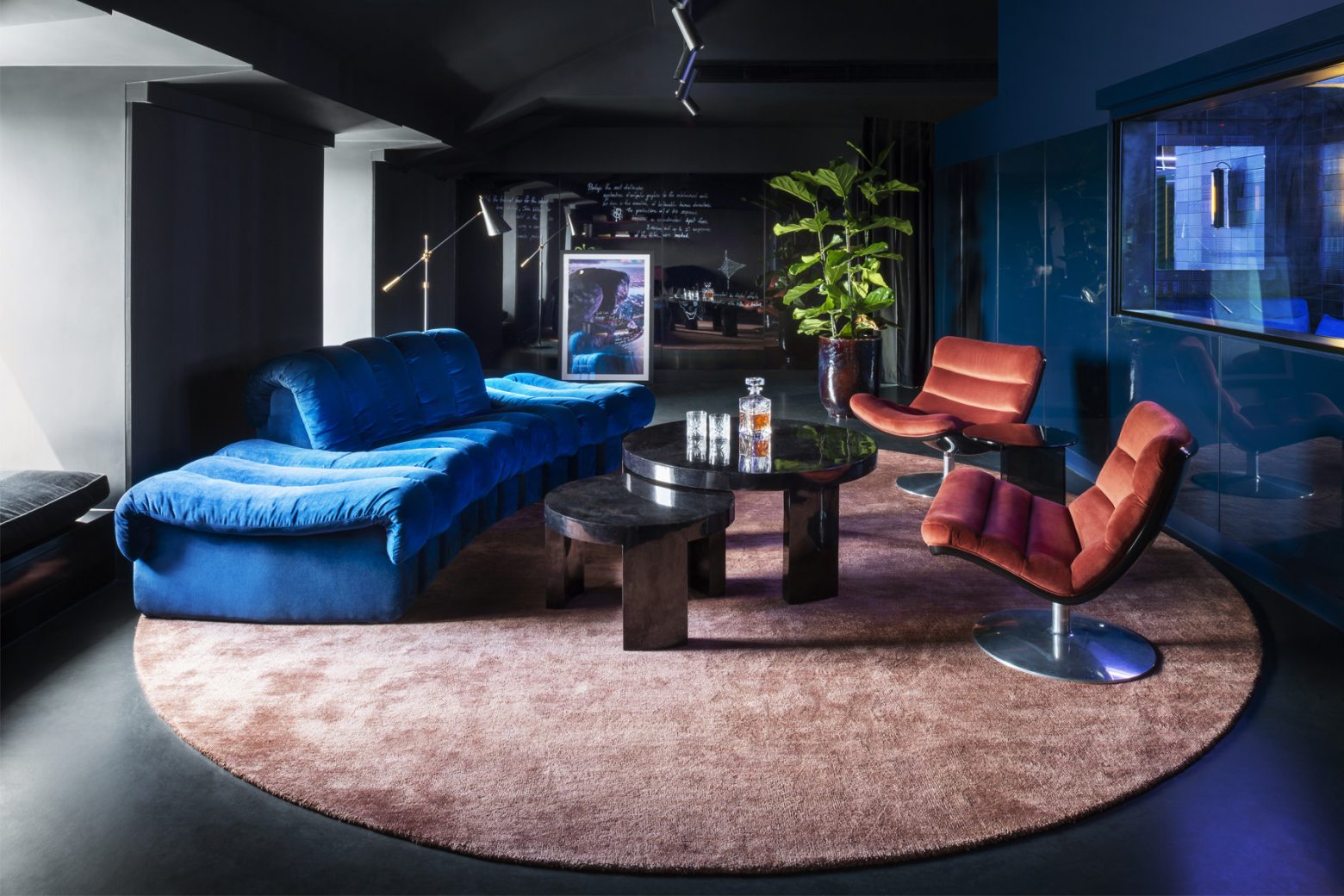 A bright and soothing workspace for pladis by Gensler
With an assortment of settings for all work styles, the Gensler-designed pladis HQ celebrates the joy of making, baking and sharing through a carefully crafted space, helping its people return to work in an agile, flexible and personalised way.
As the second largest biscuit manufacturer in the world, the 'heart' space is welcoming, warm and convivial – a bakery-meets-hotel composition – with aromas of baked goods and coffee creating a multi-sensory brand experience. The open kitchen, with rolling pin light installations and ovens for baking and biscuit warming, provides a perfect hospitality setting where the products take centre stage and people can connect. A live digital screen links to the bakeries – celebrating the bakers' key role in the pladis family and showing the process behind the products.
Designed and delivered during the global pandemic, this experimental project offers an insight into how the future of work could look. The result is a landmark example of agile working, which pladis' multi-generational workforce has embraced.
Derwent London's flexible and collaborative workspace by MSMR
MSMR was appointed to develop the design for the flexible amenity space DL/78 at 80 Charlotte Street, part of a mixed-use development designed by Make for property developer Derwent London. The double height space located at ground and lower ground level is intended to function primarily as collaborative workspace for Derwent London's office clients and can be adapted to serve as a townhall for hosting presentations, talks and exhibitions.
The 780 sqm floor space is equipped with 58 sqm conference room, flexible meeting rooms, wellness room, catering facilities and a lounge space, and a street level public café opens the space up to the surrounding community.
The design embraces the exposed industrial aesthetic of the building and draws inspiration from Constructionist art and early Modernism, including the Maison de Verre in Paris. Curated layers of natural timber, fabric and ceramics are introduced to soften and enrich the space, creating a warm and welcoming environment. Services are refined and exposed, or discretely integrated into bespoke joinery, allowing for a simple play of materials and a clarity of structural expression.
Ninety One's South Africa-inspired London HQ by HLW
The open and transparent space reflects Ninety One's global character, with HLW taking influence from the South African light, coastline and landscape, building a palette of colour and materials with a nod to the company's heritage.
With a vision to create a unique workplace that opens opportunities for staff to interact and entertain and meet clients, partners and customers, there was a directive to provide a level of sophistication with a boutique 5-star hotel feel.
Two key elements include a large textural timber wall behind the reception, designed by HLW and mimicking the silhouette of Table Mountain, and a mirrored geometric wall panel, inspired by modern South African architecture and reflecting the London City skyline within a flexible dining area on the 9th floor. There is a warmth to the timbers, fabrics and colours used here, complemented by textured and geometric floor finishes, natural stone and a diverse, high quality and comfortable furniture selection.
Tala Fustok Studio's unconventional 'radical' workspace for Ninja Theory
Featuring jewel tones, plush materials, a dramatic red bar and a deep blue cinema room, Tala Fustok Studio has created a new Cambridge workplace for game developer Ninja Theory. Defining the areas with colour, and taking inspiration from the look and feel of an exclusive (yet welcoming) members' club, the office is designed to entice workers back to the office after months of working from home. Secluded seating areas, versatile breakout rooms and interconnected spaces ensure collaboration and nurture creativity.
"Every element of this project was mindfully and purposefully chosen," comments the designer. "An elegant workspace designed to be supportive and flexible that results in an innovative space that reflects the immersive worlds the studio creates."
Morey Smith connects old and new at CBRE Henrietta House
When approaching the refresh of its UK headquarters, CBRE wanted a workspace that was "as much about the total employee experience as the space itself". This was the design rationale for the redevelopment and extension of Henrietta House; the office building that the company had occupied since 2011. The new build element at the rear has created two large atriums to flood light into the space, and glazed bricks have been used to deliver a seamless transition between the old and new spaces continuing with the same principal of treatment of materials to the exterior of the building further marrying the two spaces together.
Two vertical circulation staircases have been introduced, cutting through the existing Henrietta House structure from the 1st to the 7th floor. A visible central rotunda staircase has been installed to promote movement throughout the space, from one area to another.
On the seventh floor, an open-air terrace offers exceptional views of London and a new library space for quiet and focused working with a designated technology free zone, alongside client pitch suites and dedicated spaces for entertaining, with space reclaimed from the old plant rooms to create a pitched roof 5.2m height with northern light.